Authors

Name

Eoin Casey

Twitter
Brief
Welcome to Flags of War soldier!
Your mission is to search the battlefield for cards to build your deck. Each flag will contain a country and rating. The higher the rating, the better your card deck will be!
Open as many cards as you want, the more you open, the better range of cards you will have to add to your team!
Get the highest value cards in your deck to top the leaderboard!
Live and up to date leaderboard will track who has the best deck!
Open as many cards as you want!
No in app purchases.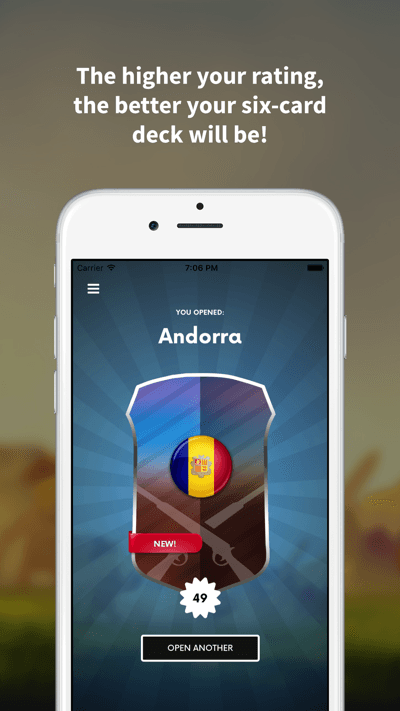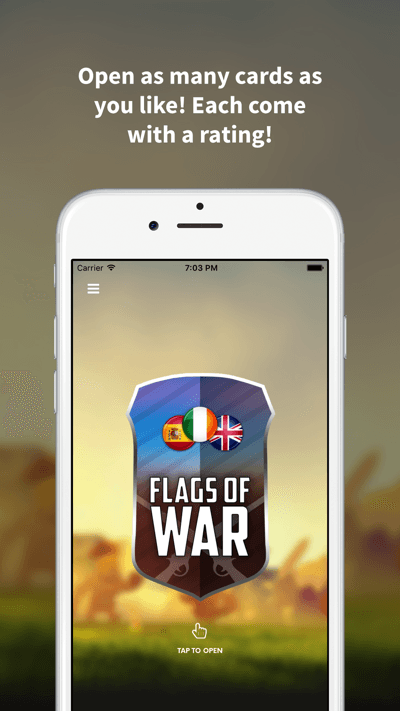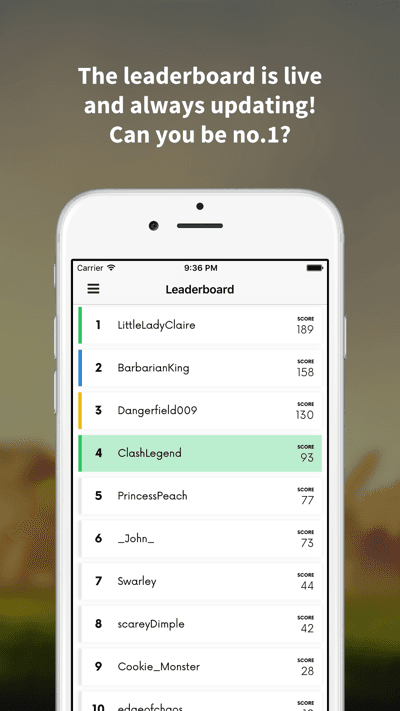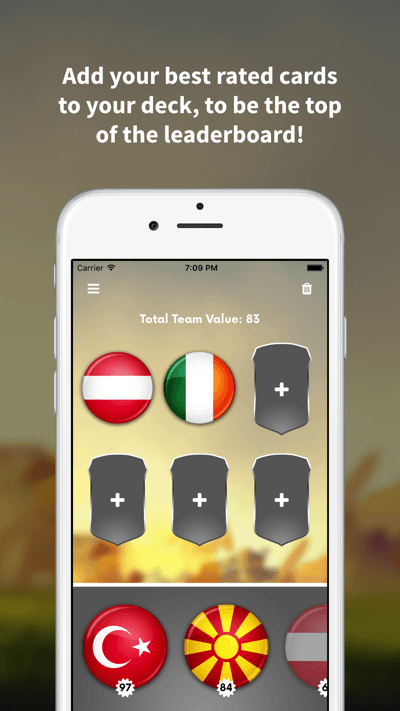 All logos, brands and trademarks are of the respective businesses.